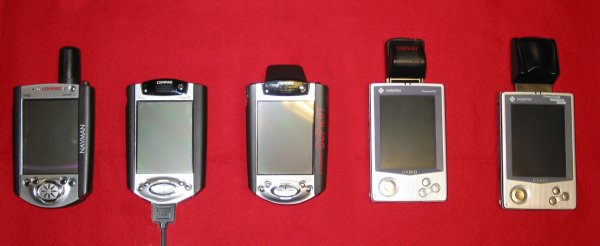 We get a lot of requests in the forums, via email and also people we talk to asking us What is the best GPS Receiver around ?. The best way to measure this is in the TTFF (Time To First Fix) and re-acquisition times.
When the satellites try to acquire a lock they need to rely on both Almanac and Ephemeris data. Almanac data is course orbital parameters for all satellites in the GPS constellation which isn't very accurate information but is usually current for up to several months. Then there's Ephemeris data which is very precise orbital and clock correction for each satellite and is required for precise positioning, eg 3D fix. Each satellite broadcasts only it's Ephemeris data which has a life span of approx 5 hours per satellite. Each satellite will broadcast the Ephemeris data for a 30 second period, and then re-transmit, so if the GPS receiver loses track of the data part way through the 30 second cycle, you will have to start again at the next 30 second cycle.
There are 4 TTFF start types depending on the amount of Almanac and Ephemeris data that is present in the GPS Receiver and where it thinks it is and the satellites are which can help aid the GPS acquire a lock quicker. These are designated as Factory, Cold, Warm and Hot.

Factory is where the receiver has no knowledge whatsoever of Almanac data in turn to locate the satellites and retrieve Ephemeris data, and for a full Almanac to be downloaded can take approx 12.5 mins, hence most companies suggest a factory start of 15 minutes.
Cold start is usually the slowest TTFF you'll witness on a regular basis which has some knowledge of Almanac data but no Ephemeris data. Almanac data is not precise, but current for several months. When a cold start is required, the receiver has to download a full set of Ephemeris data which as already mentioned above is broadcast over a 30 second cycle and re-transmitted every 30 seconds.
When starting the receiver in a Warm or Hot mode usually you'll find that the receiver has some Ephemeris data in the case of a Warm start, and in the case of a Hot start it has nearly a full set of Ephemeris data, which aids in making quicker TTFF's.
One thing to bear in mind is that although Manufacturers quote their average Cold, Warm and Hot TTFF's, these will vary. Depending on where you are can dramatically change the quickness of acquiring a satellite lock. To load the Ephemeris data form the satellites, the GPS Receiver requires a full 30 seconds of data reception. If this is interrupted from a tall building, or a branch from a tree, or if the signal you are receiving is being reflected off of a building then all of this can cause a problem in the data reception. If the data isn't received in full, the Ephemeris data collection has to start again at the next cycle.
When you see longer times in our table tests below, this is where the GPS receiver hasn't been able to receive the full amount of data in the quickest time possible. The only other equation is how good the GPS Receiver antenna is, or in the terms of Compact Flash GPS Receivers and iPAQ sleeves, is whether there is any interference caused from the Pocket PC Processor.
Each acquisition made below in the table was from a 3D fix, which is a satellite lock that not only allows you to tell where you are longitude and latitude on the blue marble (planet earth), but also the altitude. A 2D fix typically will not have any altitude information so theoretically cannot exactly position you in a 3D environment.
The quicker the TTFF, the better, because it means you can commence your journey quicker. If you have a slow TTFF, then you could be waiting anything from 5 minutes+. If you commence driving before receiving all the Almanac and Ephemeris data then you will severely increase your problems in acquiring fixes. You can then sometimes find this increasing your TTFF time to anything up to 50 minutes due to the movement of the GPS receiver and being blocked or having signals reflected.
The Pocket GPS team have received well over 50 TTFF's at around 15-20 minute mark in the last 3 months, and over a dozen at around 30-50 minutes both using the Navman sleeve.
As people put so much faith in TTFF's to choose which GPS Receiver to purchase, we felt it only right to produce a list of TTFF's recorded and to also show the quickest and slowest times we've achieved in each test which hopefully allow you to make a better selection on which GPS Receiver to purchase next.
The tests we performed were mainly to check the GPS receiver in a cold state, but have included an average warm and hot test and have compared all of these with the manufacturer quoted time (which again is only an approximate that they have experienced in their tests). As time goes on and the Pocket GPS Team test more GPS receivers, more TTFF's will be added to this table.