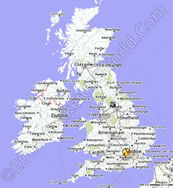 By Darren Griffin
TomTom have today announced the launch of an On-Line Route Planner service. This free web based service allows you to pre-plan a route and obtain detailed travel instructions and view live traffic conditions before you set-off.
The launch today is in BETA with testing taking place for a select number of testers. If you want to be involved visit the Route Planner web-site and register at http://routes.tomtom.com.
The Route Planner offers door to door planning with IQ Route data and HD Traffic information (Netherlands, France, Germany, Switzerland and the UK). Routes based on this data will allow you to pre-plan your journeys and see precisely how your route looks.
Currently available in six languages (English, French, German, Dutch, Italian and Spanish) TomTom plan to roll out the service to its world-wide customer base following a successful trial.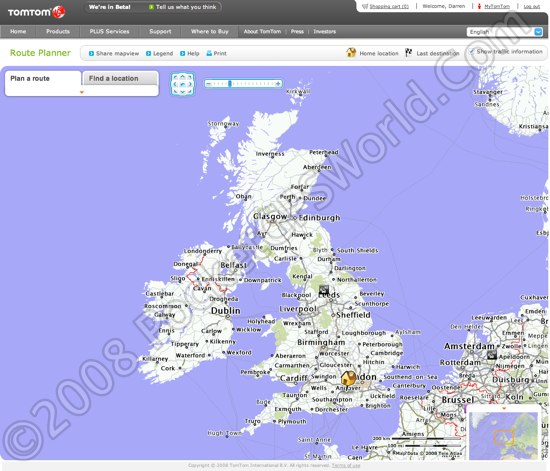 I've been 'playing' with this for a few hours now and I have to say it looks and works great, lots of nice little touches, zoom with a scroll wheel mouse, right-click on the map to set your HOME location and start/destination addresses etc and a 'Send to TomTom' feature to import locations into your device via HOME.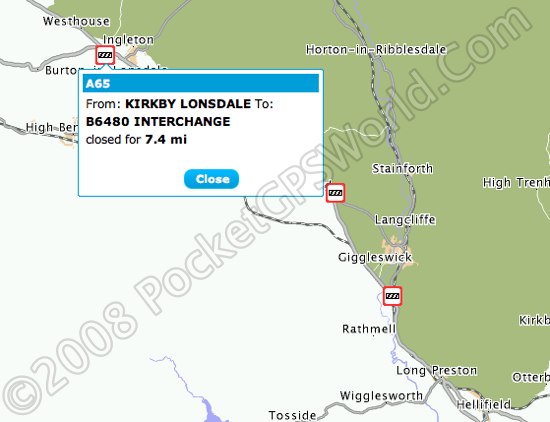 UK Snow Road Closures
It's all looking very promising, you can even check HD Traffic issues on the continent (in those countries that have the service of course!).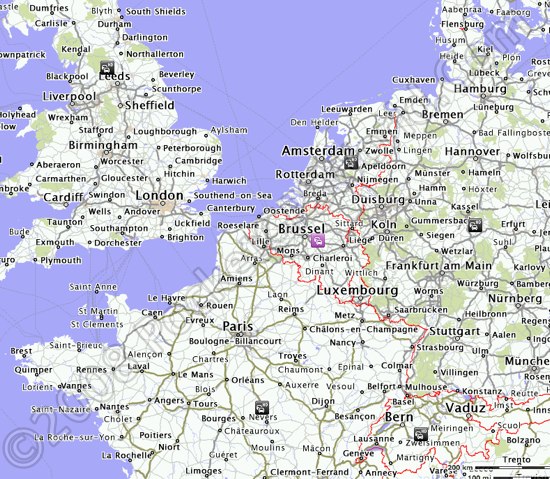 ---
Some More screen-grabs: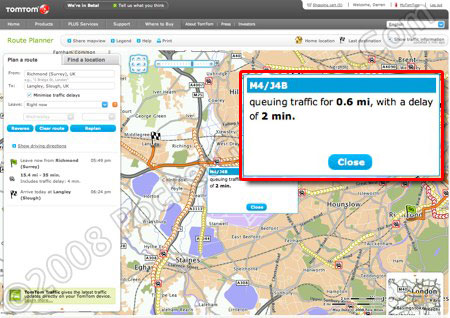 Close-up of a HD Traffic Incident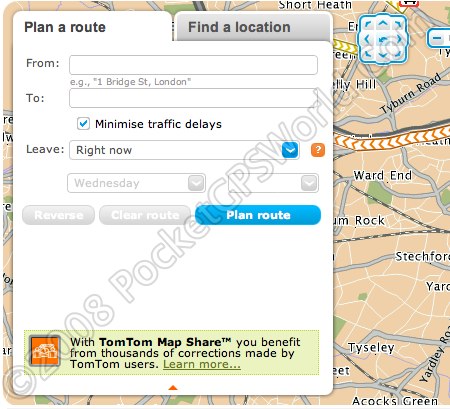 Plan a Route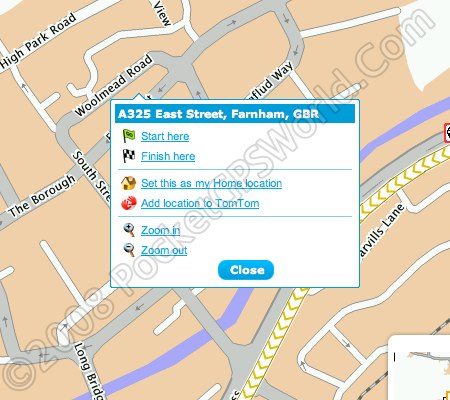 Right-click on the map for pop-up menu options