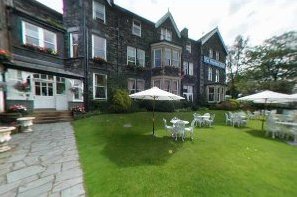 The Pocket GPS Summit took place on the 5th and 6th of July 2003 and was hosted by the Pocket GPS Team. In attendance was Dave, Mike, Duncan, Peter.
We would like to thank all those who attended the Pocket GPS Summit 2003 and we hope you all thoroughly enjoyed yourselves getting to look at and test the latest GPS hardware.
For those that didn't attend, we have documented the event below.
We all originally met up in the car park of the Waterhead Hotel in Ambleside, Cumbria. The team then gave an introductory talk about GPS, we then went through individual introductions and found out the products that everyone currently use. This took until around midday when we decided to make a move to a larger location.
The next location we went to was the Stickle Barn at Dungeon Ghyll. This was a superb setting which allowed us to demonstrate and use the GPS equipment outside in a relaxed pub atmosphere and Mike headed up a walk using GPS gear up Dungeon Ghyll for the more energetic.

For everyone who just wanted to talk and check out the latest gear, we gathered for a further 4 hours showing handheld GPS Receivers like the Magellan Colour GPS, Magellan SporTrak Pro, Garmin GPSMap 76S.

We also also showed the new Navman GPS 3450 sleeve, the original GPS 3000 and 3400 sleeves, Pretec, HaiCom and CoPilot CF Cards and also new Bluetooth Receivers including the Fortuna GPSMart, Emtac/Socket BT GPS, GlobalSat BT GPS and the new TomTom BT GPS.
Whilst Duncan, Peter and myself were talking to everyone about GPS and discussing the latest in Bluetooth Technology, which street routing programs or moving map products are out on the market, Mike spent his time leading a team of hikers up to the peak of Dungeon Ghyll. From the ground level, some of the views were spectacular, but once you reached the top of the peak you could see for miles. The weather wasn't perfect, there were clouds in sight but it made it easier to climb to the top and not be beaten down by the hot sun.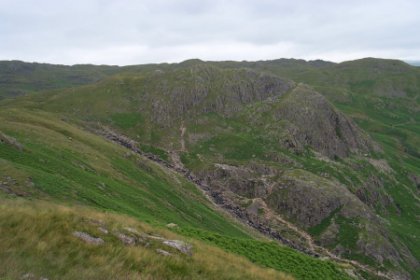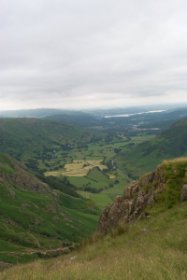 When you reach the top of the climb you'll find Stickle Tarn. This then overflows down creating a lovely waterfall. The amazing thing about Stickle Tarn is it's 1500ft above sea level and is mysteriously full of brown trout. Stickle Tarn isn't the highest climb in the area, Harrison Stickle is the highest of the Langdale Pikes which directly overlooks the tarn at 2403ft above sea level.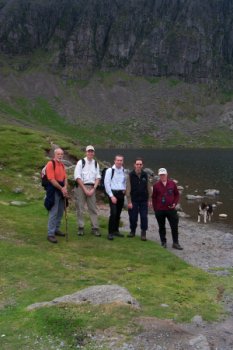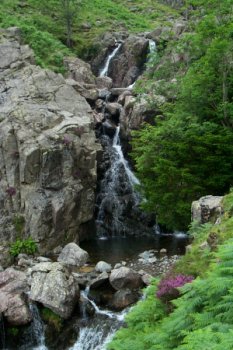 After a great day for both teams, we had a couple of hours break back at our hotels and met up at 7pm for anyone that was interested in a night of drinking. This started in the Waterhead Hotel, and moved swiftly over to the bear garden of the Wateredge Hotel which backs directly onto the north east coast line of Lake Windermere.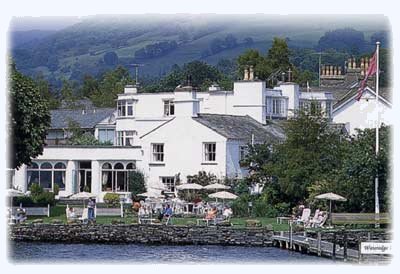 A plentiful supply of Guinness was had by all, a nice meal (Steak for many) and a long talk about GPS in this picturesque location.
Once finished, a continuation of Guinness was supplied at McGinty's Bar where we drunk the night away. (Everyone who had attended knew early on Saturday that the team had been up until 3am drinking the night away with Guinness and spirits), so Saturday Night wouldn't be much different!
However, we did stop short a little earlier than the previous night. McGinty's was a true Irish Bar with folk singing, and if you didn't like the loud entertainment, you could sit outside in the beer garden which adjoins the hotel and look over Lake Windermere until sunset.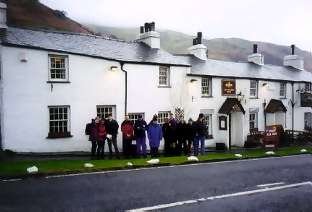 Sunday we all met up at 10am at the Waterhead Hotel and went off to find another pub. Some people turned up for the whole weekend, some just for Saturday and some just for the Sunday, so it was good to see some fresh new faces on the Sunday. This time we went looking for a public house called the Kings Head, only to be found it was not the Kings Head, but the Travellers Rest Inn just north of Lake Grasmere. We lost a couple of cars on the way, but they soon managed to retrace their journey and find us.
Here we laid on some refreshments including tea, coffee and soft drinks and we demonstrated the Street Pilot III, some new Arkon and Seidio mounts, including the Seidio Data Power Package G2. We also looked at the latest Bluetooth Receivers for people who hadn't covered these, the Ram mounts and various other accessories.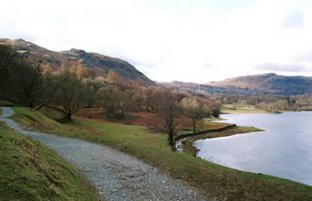 We finished at the Travellers Rest Inn around 2:30pm on Sunday and Mike took a few people interested in a casual walk up to Rydal Water which is just off of Pelter Bridge.
This was quite a small walk, and only took about an hour to complete, and by that time enough was had by all and the remaining walkers then started heading back.
We hope everyone enjoyed looking at the latest GPS products including GPS Receivers, Software, Accessories, Mounts and in-car systems like the Garmin Street Pilot III.
Hundreds of questions were asked of all team members and we hope that all of these were answered to everyone's expectations.