Well yet another year has rushed past and what an exciting year it has been. We have had mergers and takeovers, some familiar names have fallen by the wayside, and GPS devices just keep getting better and cheaper...
This year for me was all about connected devices and the long awaited GPS iPhone. Early in the year ALK showed us CoPilot Live connected to the Internet running local search using Microsoft Live. This was followed by Dash Navigation who did some innovative things with networked navigation devices.
The latest (and possibly most influential) device is the TomTom GO 940. Launched less than 6 months after the new 930 range there were a lot of disappointed users who did not want to upgrade so soon. But TomTom now have HD traffic which pushes the boundaries of route planning and arrival times. It is not perfect, but is far better than traditional routing methods.
At the same time we had the launch of much hyped and loved iPhone 3G. This is a superb device and despite the stranglehold placed on developers by Apple and the limited functionality it is extremely popular. One thing it has pioneered is local search. We have been talking about this for years, but it has only been this year that Local Search has become a practical tool for mobile devices.
Last year Canalys predicted that the GPS market was about to achieve peak profitability and reach maturity. This happened as expected on cue, and we are now seeing a lot of companies exiting the market because of it. It is sad seeing people and companies you have grown with changing so dramatically, but with technology improving and margins reducing something has to give somewhere.
We have seen TomTom take over Tele Atlas, Nokia now own Navteq, and Vodaphone have bought Wayfinder. Mitac are creating a real GPS empire controlling Mio, NavMan and now Magellan. Garmin are somewhat safer than some of the PND companies as they have other divisions: Outdoors, Marine and Fitness. However it is likely that the whole industry will be hit in some way or another by the looming recession.
Sadly one of the companies that we raved about early in the year also moved out of the PND business towards the end: Dash Navigation are now a 3rd party solutions developer.
Whilst on the gloomy side of things we have seen an explosion of speed cameras across the world. (Literally in some cases with reports of bombed and burnt out installations.) The UK has approved average speed cameras to be routinely installed on the motorways. In the US cities are installing Red Light Cameras in controversial ways. There is a lot of confusion and indecision in the legislature about the implementations. I will be in the US early next year when I will be contrasting attitudes in the US to those in the UK.
On a happier note Photo Geo-Tagging became very popular this year with most of the online photo galleries supporting location aware images, and a lot of the GPS companies switching from Bluetooth GPS devices to Datalogging GPS devices combining the track log and the pictures to embed location information. These can then be shared using the online photo libraries, or Google Earth.
Finally at PocketGPSWorld.com we have not been standing still. We have recruited more Speed Camera Verifiers throughout the world, and have increased the frequency of our database releases to be regularly on a Wednesday (holidays excepted). We have also been more regular with our newsletter, aiming to produce it every Friday. On top of all that we still have time for the usual reviews and chats in the Forums.
We have been dabbling in video reviews for some time now, but not knowing the success or otherwise of the reviews. We finally got some stats on the downloads and found over 5000 people viewed our TomTom 940 videos in a week. This gave us the impetus to start creating more professional (I hope) productions. Towards the end of the year we formalised the videos and now every video we produce is indexed in the Video Forum so if you want to find a PocketGPSWorld.com video start looking there.
The first video to be released in 2009 will be Installing the PocketGPSWorld,com Speed Camera Database on your TomTom, part of a new series of Video Tutorials explaining how to do things on your GPS. If you have any suggestions for tutorials please post them in this forum thread.
Article by Mike Barrett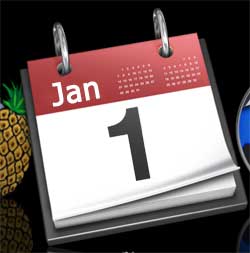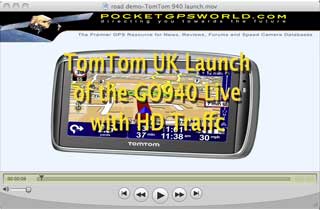 TomTom launch the GO940 Live.
Click here to watch the GO940 Live demo drive in Quicktime viewer. To watch the demo drive in Windows Media Player click here.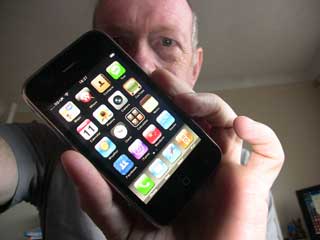 Apple launch the iPhone 3G with GPS.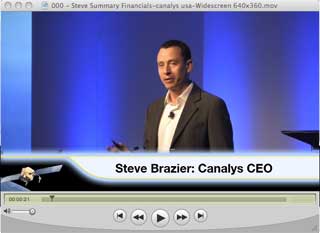 Steve Brazier predicts the future of GPS companies.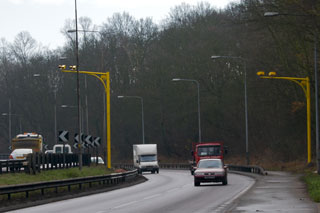 The World sees an explosion of Speed Cameras.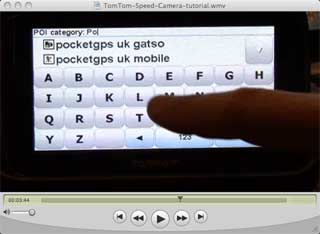 Video Tutorials #1
Installing Speed Cameras on a TomTom
Click here for a quicktime movie, or click here for a Windows Media video.