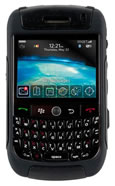 Reviewed by Darren Griffin
We like Otterbox and we like their products even more. In the field of no nonsense protection for your devices Otterbox products cannot be beaten.
In the past we have reviewed their hardcore waterproof cases for PDA's and their more main stream smartphone protection cases including the iPhone and Blackberry Defender cases.
This review covers the Otterbox Commuter case range. The review uses the Blackberry 8900 smartphone but Commuter cases are available for iPhone, Blackberry and LG handsets.
Overview
The Otterbox Commuter case is a three part design. First there is a screen protector. That is followed by the two part case. This consists of an inner soft rubber shield and an outer ABS plastic frame that wraps around the rubber shield to add rigidity and offer added protection.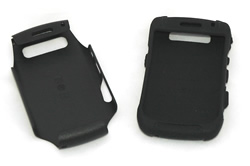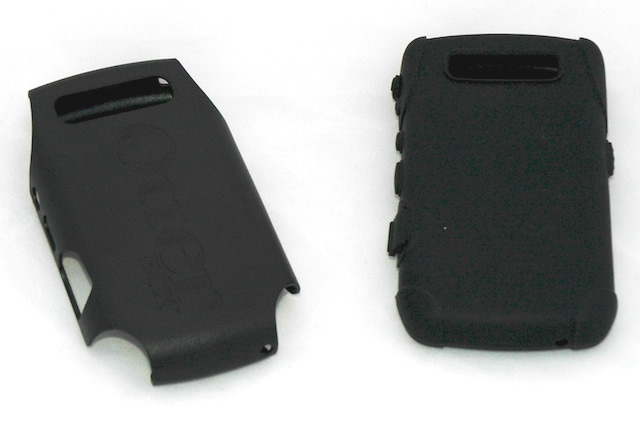 Front & rear Views of inner shield and outer frame
All buttons and ports are accessible. Buttons are covered by rubber 'bumps' in the rubber shield and ports have rubber flaps that can be opened to provide access and closed to prevent dust, dirt and moisture getting in.
The front mounted speaker and mic ports also have cut-outs as does the rear camera and flash.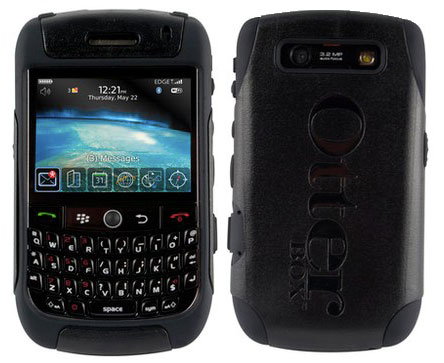 As with some other products in the Otterbox range, the Commuter Series cases are not waterproof and are not intended to offer protection from immersion in water. These are sold as protective cases.
If you dive into a swimming pool with your Blackberry in one of these cases it is not going to float to the surface unharmed!
Installation
Installation is relatively straightforward. First the screen protector is applied. I've never had a great deal of success with these but this one was the best so far.
First the rear backing sheet is removed and the protector lined up with the screen and applied. Otterbox supply a small plastic card to assist with removing air bubbles at this stage.
Once that is applied the front protection sheet is peeled off and it is finished.
On mine I managed to get most of the air bubbles out but I should point out I've never been very good at applying screen protectors! Others swear by them and manage to install without the issues I have so I'd blame my technique over the product!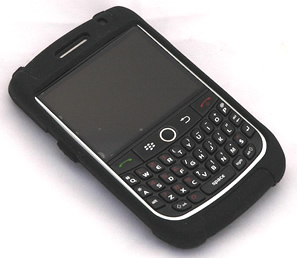 Screen protector applied, air bubbles only visible when screen is off
Next the case itself. First the inner rubber shield is fitted by stretching over the phone.
Then the outer plastic frame is fitted. This is a tight fit but once clipped into place (the rubber shield has a recess to accommodate it) it slips into place and is nicely secured.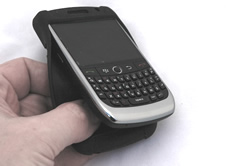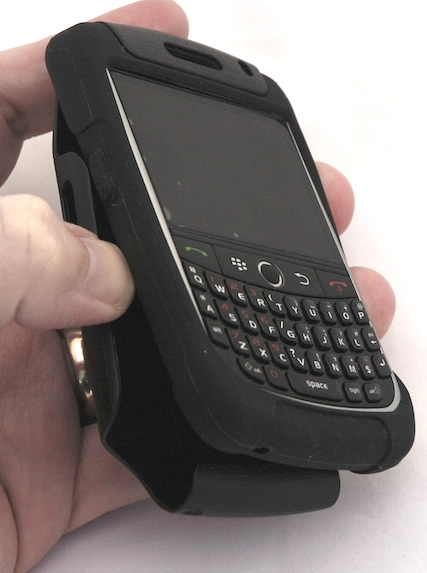 Inner rubber shell and outer plastic frame
In use
The case offers a little additional bulk but makes it much more comfortable to hold and makes it far less likely that you will drop it. The mix of rubber and plastic in the shell aids grip and although I haven't tested it, it will make it much more likely that it would survive an accidental drop!
The supplied screen protector offers some protection against day to day use/abuse and will resist scratching.
Conclusion
Another nice case that offers much needed protection for daily use without adding unnecessary bulk.
The only downside I found was that it does not come with, or support a belt holster. I'm never sure if I actually like belt holsters, the Batman look isn't a great fashion statement but if you do then the Commuter case is not for you! If a holster is a requirement then the Defender case range is the one for you.