Fitting the case is straightforward. The plastic shell is split into two.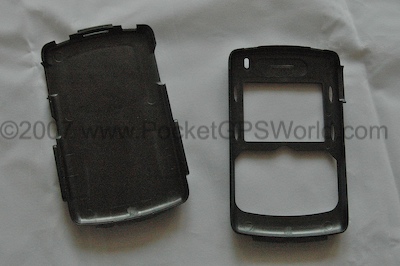 The the transparent plastic layer is applied. This wraps over the top and also covers the back. As can be seen in Fig 1 and 2 below, it is very difficult to expunge all the air and marks from underneath the screen area even when using the supplied applicator. Although perhaps unsightly, when the screen is illuminated these marks are not visible so it does not affect use in any way.
The next step (Fig 2) is to place the phone complete with protective layer onto the back plate of the plastic case.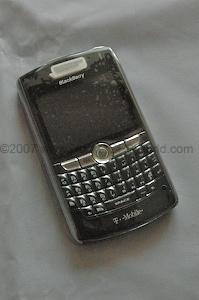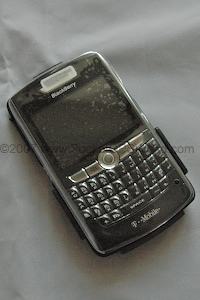 Fig 1 & Fig 2
Now the front panel is fitted over the top and clipped to the back piece.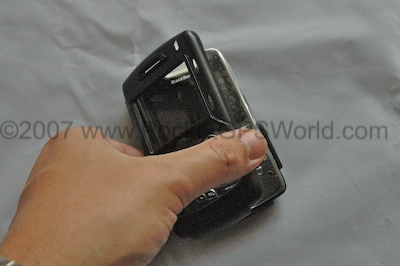 With both halves of the case applied you can see below that access to the keyboard is unhindered. The keyboard/screen shield has a cut out to allow access to the roller ball.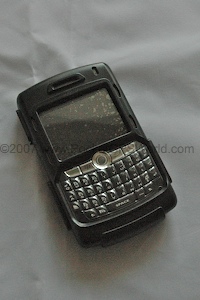 Now the soft rubber outer shell is fitted over the top. This is an easy step, the shell fits snugly and recesses in the plastic case mate with lugs in the rubber to ensure it stays in place.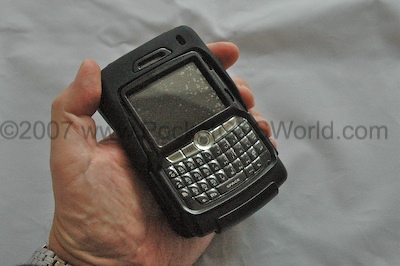 All done!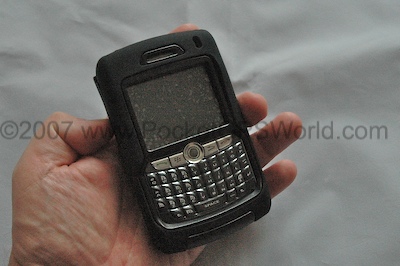 The case has been carefully designed. On the rear are ribs that make it very comfortable to hold. In addition these ribs mate with the holster to secure the phone when holstered. The holster is designed so that the phone's display is oriented towards the holster for added protection when inserted.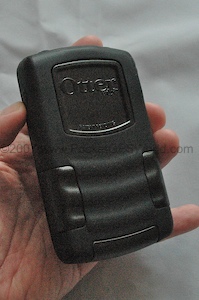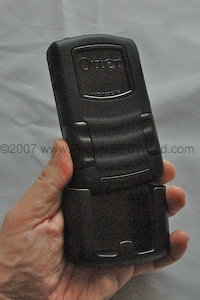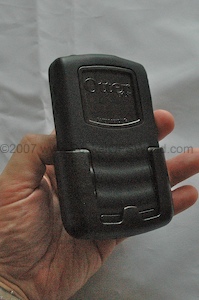 The rear of the holster shows the heavy duty clip. No chance of this coming off your belt accidentally! The clip aloes rotates in increments withal firm click to allow the holster to be oriented as you choose when fitted to your belt.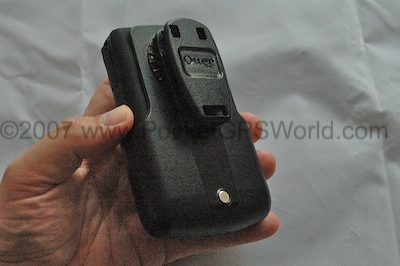 You can see below the 'return' on the clip which prevents the holster from slipping off your belt accidentally.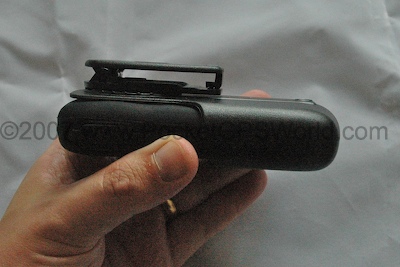 On the top are rubber 'Power' and 'Mute' buttons separated by the speaker port. There are tow speaker ports, one on the front above the sip lay and the one shown here. Both are covered by the protective layer which has an opening with a fine cloth filter over the speaker ports.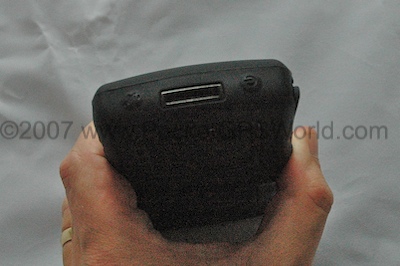 A rubber flap on the left hand side covers the USB and Headphone connectors. Also here hidden by my thumb is the rubber button for the custom configurable button on the 8800.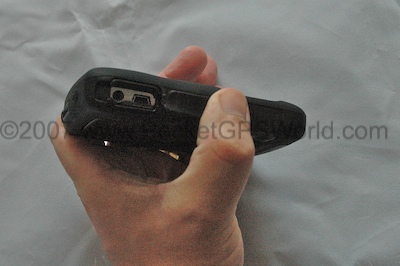 On the right is the Volume +/- buttons