Article by InfoSync.no
As reported earlier by InfoSync.no. Few handheld manufacturers are as high-profile as the post-merger HP, which is the biggest Pocket PC player and has the largest handheld market share in the world - next after Palm, that is. With interest spiking as wireless connectivity is becoming increasingly common in handheld devices, it is therefore no surprise that information would eventually surface about HP's new iPAQ H5000 series where wireless is key.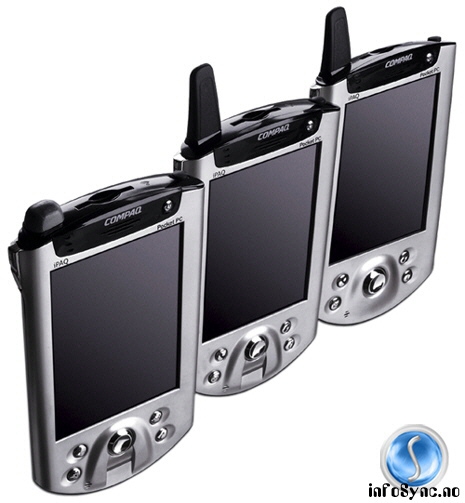 Slated for release either late this year or early in 2003, the new iPAQ H5000 series - still branded under the Compaq name - will according to infoSync's sources be comprised of 6 models whose exact specifications remain a mystery. We've however been able to acquire some general information indicating that one model will feature integrated GPS, another integrated WLAN and a third integrated GSM/GPRS - and it's also likely to expect a model with integrated cellular connectivity targeted at the U.S. market utilizing CDMA, and perhaps even support for CDMA2000 1xRTT.

Bluetooth is another technology expected to be present, since Compaq/HP so far has brought the H3870 and H3970 models to market with integrated support for that wireless technology.

As is evident from the picture, some models will also feature biometric finger print scanners for increased security - a feature which is likely to be found in models targeted towards the enterprise. The last piece of information available so far suggests that some models will come with 128 MB RAM integrated, while others will have 64 MB to keep price down.