Article by Dave Burrows
The Navman GPS 3000 has been around for over a year now and we thought it about time to show you some internal photos of the Navman. We would like to give all our readers the following warning.
Please do not try to open up your GPS Receivers, be it Navman or another manufacturer, as this will invalidate your warranty, and in most cases it is plainly obvious that a Receiver has been opened or tampered with.
With that in mind, we have readers that decided to go and do it anyway! ;). These photos are courtesy of Phil Wheeler at Optional Extras.
Take a look at some of these photos.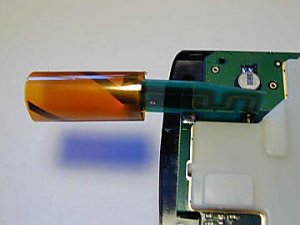 Navman GPS 3000 Receiver Antenna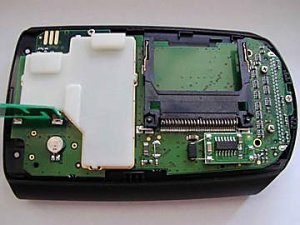 Navman GPS 3000 showing black CF Card slot on right