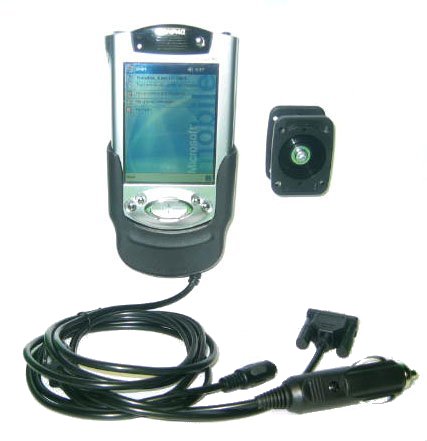 Review by Darren Griffin

Carcomm From €69.00 SafetyClip extra cost.

Once you have your Pocket PC, a GPS and some navigation software the very next thing you'll start wishing for is a functional and reliable mounting solution. With so much money invested in a Pocket PC Navigation solution you owe it to yourself to mount it securely and within line of sight. There are many solutions to choose from, Arkon, Brodit, RAM and Seidio being the major players.

A new name on the block is Carcomm International from Holland. Specialists in mobile telecom and data they have put their experience to good use and developed a range of PDA Cradles for in-car mounting.
Currently the product line supports the iPAQ 38/39 & 54xx series and Fujitsu-Siemens Loox mounting solution. In the next few weeks from the date of this review the XDA with hands free DSP car kit and cradle will be available shortly along with the Orange SPV car kit..

Connections
Carcomm's cradles differ from others currently available by having RS-232 and PS/2 fly leads in addition to the 12v cigarette lighter power lead. These leads are approx 1.5m long and the 12v and serial leads are separated to allow a range of installation options. The serial cable permits connection of the cradle to an external GPS unit and a dedicated GPS unit that is designed to interface with these cradles will be available shortly although any standard GPS can also be utilised. Carcomm also have adaptor cables available for other third party GPS Receivers allowing you to connect these directly to the PS/2 fly lead. These include adaptor's for Haicom, Leadtek/GNS, Holux, Rikaline, and Vicsat.

The cradle is manufactured in ABS plastic and is of very high quality, more akin to a cell phone car kit in design it is a snug fit although the iPAQ cradle that we tested requires that any expansion jacket be removed prior to insertion.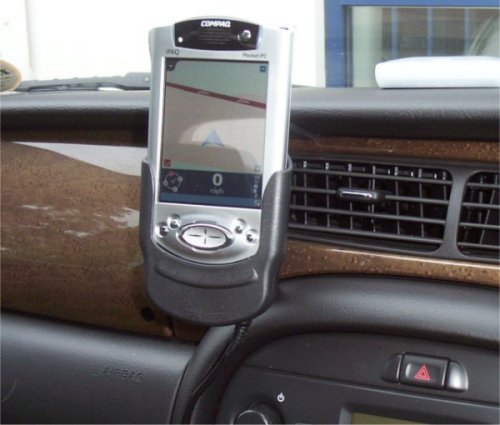 At the rear of the cradle is a friction adjustable ball/socket mount that allows orientation of the unit to suit your particular install and although there is not a huge range of adjustment it should be sufficient for most needs. As with other similar mounting systems this mount is designed to be affixed either directly to the chosen surface by means of screws or to a safety clip. The clips are car specific and are available for a wide range of vehicles. The beauty of these clip mounts is that no drilling is required in your vehicle, they have been cleverly designed to affix to the dashboard by clipping around trim or vents and can be removed quickly if necessary. Supplied pre-drilled to match the mounting on the cradle, I was able to mount the cradle to the clip and fix the whole unit into the car in a few minutes.

Helpfully Carcomm supply a separate 12v fuse holder should you wish to remove the cigarette lighter plug and permanently wire the power feed into your vehicle.

Once mounted all you need do is slide your Pocket PC into the mount where it mates with the sync connector. This provides the 12v power to the unit as well as GPS data if you are utilising the serial connectors.

Carcomm don't just supply mounting systems for PDA's, they also supply other systems like VDO in-car displays. Below are a few of the various clips and mounting solutions that Carcomm supply on their website.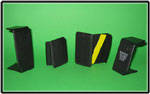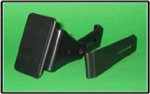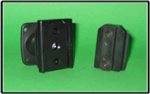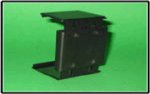 As at writing this review, Carcomm are currently in discussions to appoint a UK reseller but in the meantime they can be contacted direct:

Carcomm International BV
Web: http://www.carcomm.nl
Email: [email protected]

Summary
There is little else to say about these cradles, I cannot fault the build quality, they look far more expensive than the price suggests and the provision of serial port access is a useful additional feature. Sadly they are not available for the 36xx range of iPAQ's but if you have a later model then in my opinion these are the best mounts available.