OS Map - Ordnance Survey Maps on Android


Article by: Darren Griffin
Date: 4 Sep 2009



OS Map is a new Android application that allows you to view Ordnance Survey maps on your phone.

Utilising the GPS, your location is pinpointed on the map with full touch control allowing you to pan the map.

OS Map uses the OpenSpace APi so there are no additional map fees but the maps do require a data connection and cannot be viewed off-line.

All OS Map scales are available from 250k down to 25k with waypoints, grid references and magnetic compass. The map is North up but the on screen compass points North allowing you to orientate yourself and the map.

A v1.1 update is due within a few days that will add enhanced waypoint support and bearing to a selected waypoint

Available from the Android Market for £4.99.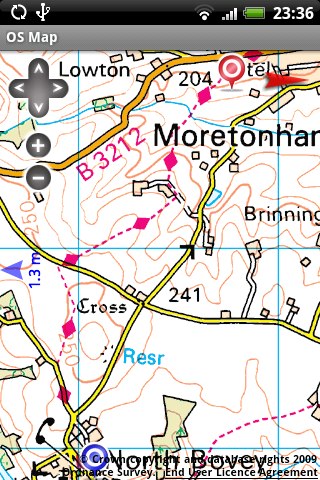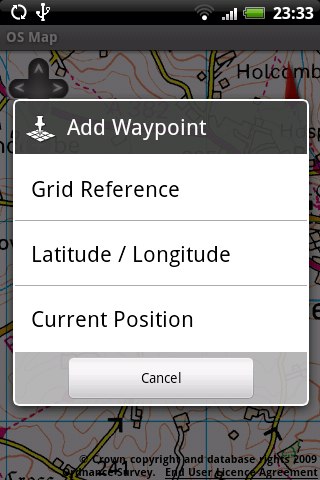 Ordnance Survey mapping © Crown copyright. Media AM101/09


Comments
Posted by NickG on Fri Sep 04, 2009 3:37 pm

I wonder how many minutes this will work before before the API key is blocked? It seems OS OpenSpace is only permitted for use for web applications on standard computers. OS do not like people using the API to produce applications for handheld devices and a very similar iPhone application (iOSMaps) has already been blocked.

---

Twitter: @nickg_uk
Posted by DavidHorn on Fri Sep 04, 2009 4:54 pm

Hi,

I'm the developer of this Android app.

The custom server support is provided to allow an end user to expand on my application by making changes to the web component. It is not (and I apologise if I've given the wrong impression in the past) an opportunity to increase the quota of map tiles available or circumvent Ordnance Survey's control of their OpenSpace API.

Obviously, if Ordnance Survey are going to take issue with this application I'll do my utmost to ensure an agreement is reached where users don't suffer, even if it means issuing a refund to everyone.

If anyone has any questions, I'll do my best to answer them.

Cheers,

Dave.

Edited September 10th 2009

---
Posted by Darren on Fri Sep 04, 2009 5:07 pm

David, congrats on the app, it certainly looks far more usable than IOSmaps on the iPhone.

What are the specific limits of the API under which this operates?

---

Darren Griffin - Editor
Posted by DavidHorn on Fri Sep 04, 2009 9:15 pm

A single license can access up to 40,000 map tiles in any 24 hour period.

---
Posted by thewishah on Sat Sep 05, 2009 7:56 pm

When there is a guide to do that with my own API key, I will most likely pick up a copy.

£5 is more than I'm used to spending for android apps, but its still less than the cost of an OS map.

---
Posted by GolfSierra on Mon Sep 07, 2009 4:21 pm

Just followed your guide to get this working on my server. Really easy to get working, thanks for the guide and the app change.

---
Posted by Darren on Mon Sep 07, 2009 5:07 pm

Just done the same, very simple.

---

Darren Griffin - Editor
Posted by DavidHorn on Thu Sep 10, 2009 6:02 pm

Update:

Following, uh, negotiations with Ordnance Survey, OS Map is now completely free, although donations on a voluntary basis are always welcome!

I'm eternally grateful to everyone who supported the project in the early days by buying a copy, or offering feedback and suggestions for improvements.

New versions will still come out regularly, and obviously anyone who's bought a copy in the past will get priority support. :-)

---
Posted by ayh20 on Fri Sep 11, 2009 8:08 am

David,

Looks like a great app ... well done.

For those of us who don't have Android phones ... any chance of a WinMo port ?
Or any chance of making the source open forsomeone to do the port ? :-) (Yes i am volunteering :-) )

Cheers .. Andy

---

Speed, doesn't kill ... Sudden stops kill .... QED: Just don't stop !!
Posted by cadwizzard on Fri Sep 11, 2009 9:51 am

I have been using Memory Map on my PPC for a long time now. It's great to see a suitable replacement for the Android platform

---
Click here to view more comments...