Local Authority To Get Right To Reclassify Local Roads



Article by: Darren Griffin
Date: 7 Dec 2011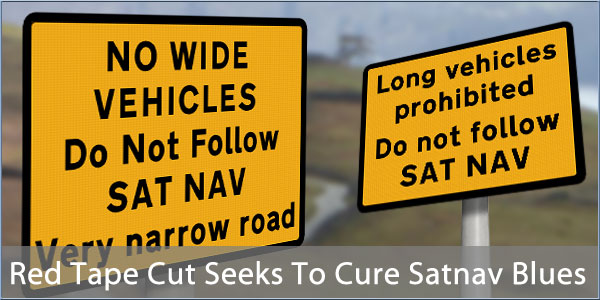 The Local Transport Minister, Norman Baker has announced changes that will give Local Authorities the right to reclassify some local A and B roads without needing to seek approval from the Department of Transport.

The changes will allow councils to re-designate A and B roads so that through roads and local roads are correctly identified. Claims that this will speed up the resolution of issues with satnav systems sending vehicles down unsuitable routes are rather dubious though

Any changes to road designations made by a local authority will not immediately filter through to maps and, in many cases the issue is not the map data but the user, particularly with HGV drivers using consumer satnav that was never intended for use to guide heavy goods vehicles.
Previously, the Department of Transport assumed all responsibility for road designations.
The proposal is in the 'Making Sustainable Transport Happen', the section in question is copied below:
"Classification of local roads
7.23 The Department still holds responsibility for classifying every road in England as an A road, a B road or a minor road. Local authorities are clearly best placed to make decisions here. In addition, the difficulty of changing the classification of a road has meant that local authorities have created their own parallel systems for organising their roads, which are not visible to the public. The Department will therefore give local authorities the responsibility for classification in their area; they can adjust the status of local roads to better match their real-life priorities and local communities will have a better idea of where and why councils are directing their resources and focus."
The white paper which can be read in full here.
Comments
Posted by GerryC on Wed Dec 07, 2011 2:06 pm

In the response to the public consultation, there is a section dealing with satnavs (starting on page 24).

In particular it notes that there should be a standard way for local authorities and manufactures to share data. There also appears to be an approved "Unsuitable for HGVs" sign - I expect in the hope that HGV drivers will ignore their unsuitable satnav instructions.

Gerry

---

Gerry
TomTom730T
Cameralert for Android
Brodit ProClip mount